IS WHATSAPP A MUST-HAVE FOR BUSINESSES TODAY?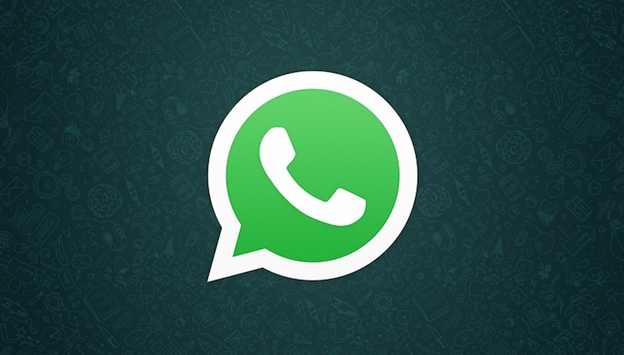 More than 2 billion people around the world use WhatsApp. For many of them, the app is not only the go-to choice for staying in touch with family and friends but, increasingly, it's also a place to connect with their favorite brands, ask customer service questions and shop.
To meet these customers where they are, companies are experimenting with a variety of strategies on the messaging platform. They're offering one-on-one consultations with sales associates, deploying chatbots for order inquiries and sending utility and promotional messaging to subscriber lists.
For now, companies are still getting comfortable with WhatsApp's Business API tools, said Jamie Ranston, managing director at Shift Interactive. Shift developed its SocialHive messaging platform to connect customers and businesses on WhatsApp and all the popular Messenger services. Shift builds "Virtual Agents" using conversational AI (chat Bots) and APIs (Application Programming Interface) to automate and integrate customers support with internal teams. "We were one of the pioneers in this space and in fact began our company in 2018 when the whole thing began" according to Ranston.
Shift has worked with Sagicor, ICWI, General Accident, RF&G, Key and is currently onboarding a couple other clients in the insurance sector among others in the Caribbean, on ongoing customer service and marketing efforts on WhatsApp. Shift started its client focus in this sector due to the demanding and sometimes complex customer support process insurance companies require. Having gained a strong foothold in the insurance sector Shift is now bringing on clients in automotive (dealers and auto parts), health and fitness (gyms and pharmacies), FMCG (distributors and brand owners) and most recently government.
For some companies, the platform provides another channel for customers to get in touch about common service questions. For insurance companies those are usually about customer support for claims, policy status and renewals. However, for renewals it's an alternative to SMS and email for proactive WhatsApp push that SMS and email are not adept at.
In the latter scenario, WhatsApp has several advantages. The platform's end-to-end encryption is a selling point for financially regulated companies, as is the range of media that companies can send in each chat, from photos and videos to PDF files and voice notes. WhatsApp notifications also have far higher open and click through rates and are vastly more interactive opening conversations and new customer journeys on mobile.
"With WhatsApp, they can have a richer experience," said Ranston. "It's more personal. It's the thing that we use with our friends and family, so why not use it with the companies we depend on?" The one-on-one messaging can be either live or asynchronous and can be facilitated by a bot or by a live agent, depending on the company's customer service infrastructure and the urgency of the inquiry. Meta has held off on commercializing WhatsApp until recently. In 2018, it launched the WhatsApp Business API, allowing companies to communicate with customers for a per-message fee for business-initiated push notifications. However, the WhatsApp policy allows for free chats with customers in a 24-hour window when it's the customer who has initiated the conversation with the company. Based on experience to date Ranston is seeing the majority conversations being initiated by customers, but increasingly with renewals and other push notifications becoming more common, this type of WhatsApp traffic is on the increase.
"We work with clients to set up bulk personalized notification programmes" says Ranston. "Using WhatsApp approved notification templates with variable fields we preset and programme our platform to automatically send the notifications to opted-in customers". Similarly marketing notifications can be sent to customers once they fit within WhatsApp's policy guidelines. This Ranston sees as the next phase of development in companies pushing out messaging to customers via WhatsApp. Ranston is quick to point out "we must be smart and careful about how we push messaging to customers via WhatsApp. Yes, they have strict policies and guidelines that are there to keep user satisfaction on their platform high and eliminate spam, but we as business and brand owners also need to know what our clients want and when to get the most from these new features."