Exclusively for the P&C Insurance Industry's Technology Needs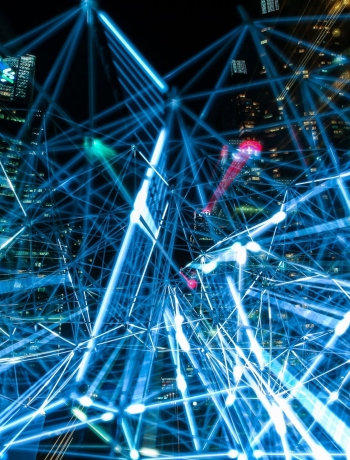 Insurance industry is rapidly evolving – more complexity with consolidations, startups, parallel market influences, changing customer demands, technologies, & a lot more. It takes a lot to stay on top of the game; most importantly to prioritize. While this trend is global in nature, there are always influences & dynamics that are specific to a given market, understanding of which is paramount to positioning & planning.
"We know all of this – then, what's Manomay Biz Tech Insights going to provide??"
Well, a combination of our deep working experience & research in a simple capsule. Doesn't it feel good to read once again, reaffirm your thinking & maybe realign the antenna, to be on top of the game?
Starting with the Caribbean Insurance Market – for this is where we started our journey. The market embraced us with open arms, encouraged us, gave us a chance to explore, experiment, innovate and continuously believe in ourselves, so we contribute more than our best. Caribbean Market – we are grateful to you & it's time we give back that value that money cannot always buy.
(A quick warning – these are our observations; not necessarily absolutely accurate. Our intent is to help you calibrate where you are & where you intend to reach vis-à-vis the market movement.)
A great & one of the most sought-after tourist destinations, celebration is at the heart of the Caribbean Culture. There is an air of ease & warmth around – the nourishment from the personal touch…. So, what's going to change with this evolution??
Let's first see what's happening with the Caribbean - P&C Insurance Business & Technology for Insurance – with Market, Customers, Biz & Model, Technology from Software perspective & Data as the context. Starting with a quick review of where the market is today
Market & Maturity today:
Majority of Companies are still continuing with paper-based transactions, phone-based interactions, excel based calculations, people-based processing, etc., with technology supporting them around transaction processes automation, reporting on historical data & need based digital modes integration.
According to a Celent report, the market is at basic digital maturity – level 3 (out of 5 levels of maturity – starting from Not Digital to Extreme Digital)
On the data front, companies continue to face challenges with limited maturity, mostly with issues around Data Quality, Availability and Sufficiency.
Overall, the market continues to be primarily Intermediary driven, with challenges around manual processes, integration, communication, and empowerment.
Where is the market heading to?
A lot of churning – inside & outside – with the top influencers/key drivers being consolidation through Mergers & Acquisitions, Changing Customer Demands, InsurTech & Greenfields, Advanced Technologies Availability, and Data based decisioning etc. The maturity is building up at a faster pace (thanks to the COVID factor too)
While it may be some time before the entire market can be classified as Advanced Digital, due to the following trends we estimate that 40 to 50% of the market will be between Basic Digital to Advanced Digital, in the next three-year timeframe because they are reshaping the Caribbean Insurance industry & changing the way of doing business.
Most of the Companies are actively looking for Enterprise Core Platform Replacements – trying out Tech Vendors & their Solutions, that were not present hitherto in the market. A lot of new names, from multiple geographies, all the way from China to Israel, UK to US. The Big Names with special pricings for the market, are only being considered. There is no longer the trend of "one vendor capitalizing the market". A very interesting development.
Companies that are not replacing their core platforms are going for very simple transformation initiatives. Very few are focusing on complex initiatives. Uncertainty on which way is right & why – will these investments help avoid legacy replacements or will these temporary fixes add further complexity to already complex tech maze – is holding them back to move aggressively.

Customer Centricity – "Policy & Claims – starting simple & around ease/convenience." Not as a replacement for human experience
Operational Efficiency – with focus more for "Employees Ease of Task Management & Approvals." Limited dedicated focus on removing repeat manual work
Agents/Brokers – focus again on ease/convenience.

Shift in thinking on the value of data for Decisioning. Focus is on use of tools like Power BI, Tableau etc. for Data Insights – A very good start. Everyone out there knows there are issues with Data Quality & that they need to be corrected first through an extensive health check exercise. But in the interim, Focus is on quick wins in terms of Data & Analytics.
Changing Customer Demographics

More than 50% of the Caribbean population use social media, with more than 90% of traffic coming through mobile phones.
60% of the overall Caribbean population use the internet
As of 2021, almost 7.8 million users from the Caribbean are on WhatsApp. This is expected to reach 10 million by end of 2025.
74% of the overall Caribbean crowd is Urban – meaning they are online & look for easier ways of transacting.

Disintermediation – Increasing focus on Direct to Customer Segment
Greenfield initiatives for testing waters for InsurTech – separate from the existing Companies, to ensure there is no legacy burden (all dimensions – people, processes, technology)
What should be your focus?
So, are you an incumbent insurer looking to know where to start and grow to be with/ahead of the market? A few areas for you to look at, as in an immediate focus. (Deeper coverage is through another Insight)
Mobility – at the heart of Customer expectations
Transfer of Control – Order of the Day

Company to Customer (As Customer, I need to be empowered & empathized with, in combination of self-sufficiency & dependency)
Technology Vendors to Company (You give me an easy-to-use framework & I will define/update what I want/need)
Company to Intermediaries (Ease of doing business)

Data, Quality & Decisioning – everything is important
Process & Product Optimization – Focus on Standardization & Flexibility – only option for scaling up & sustenance
Source: https://www.manomay.biz/